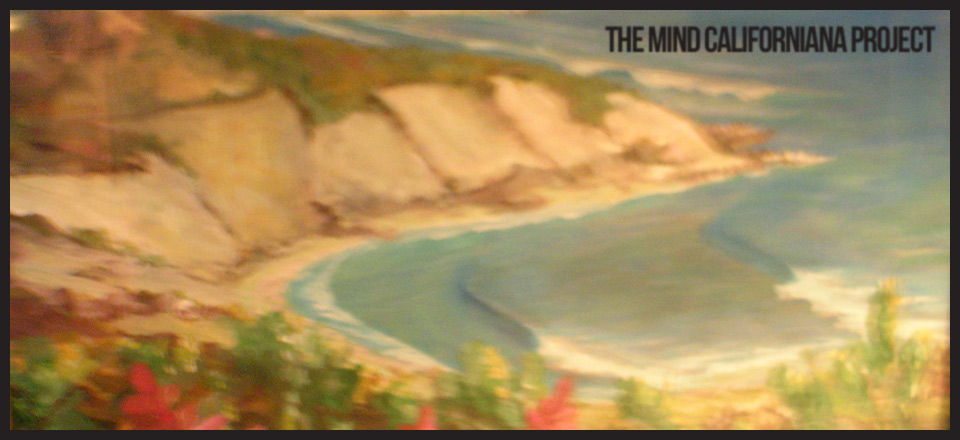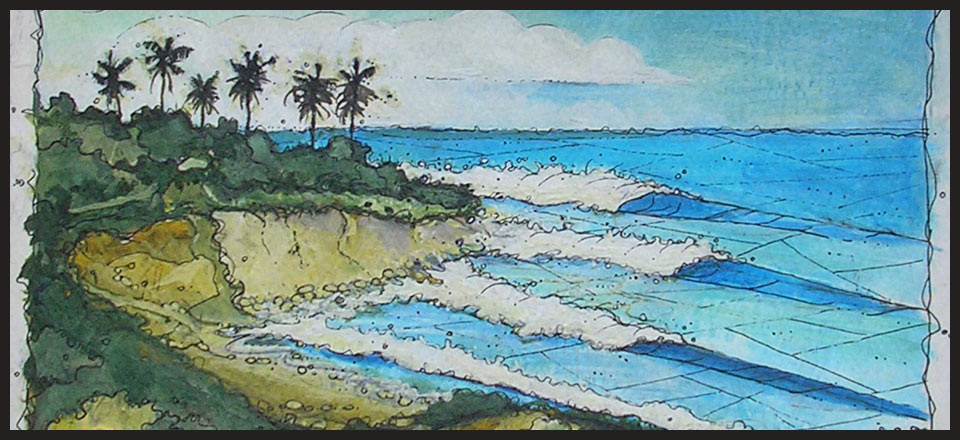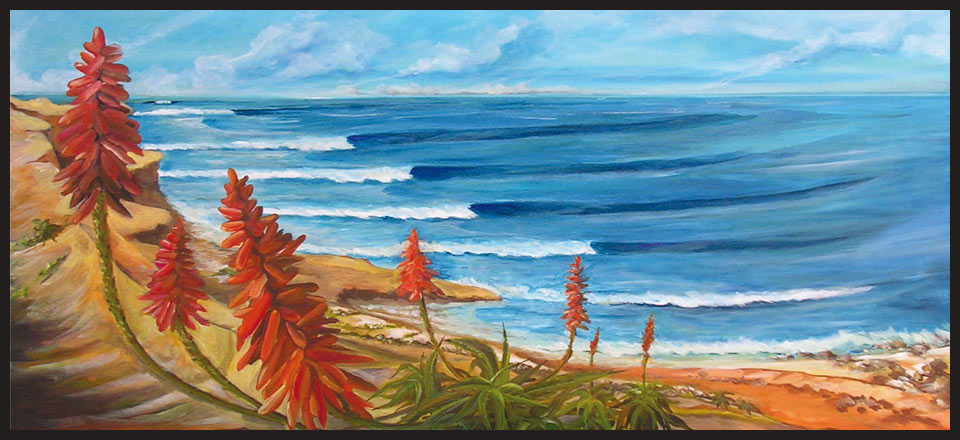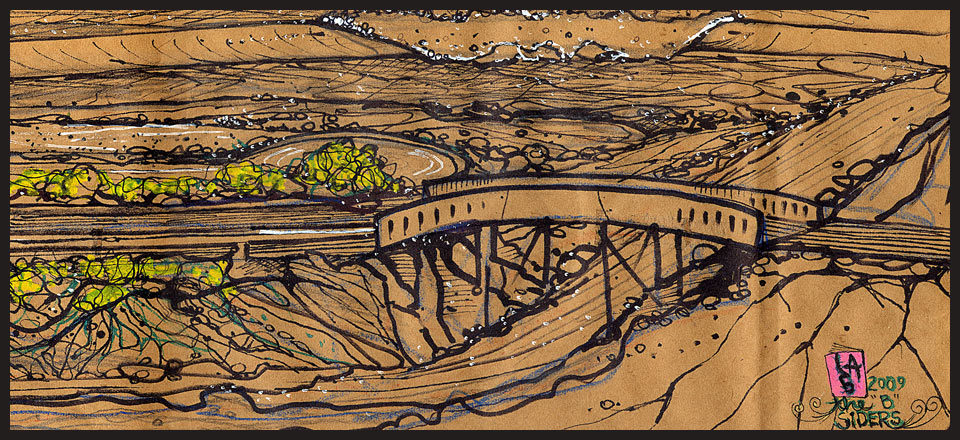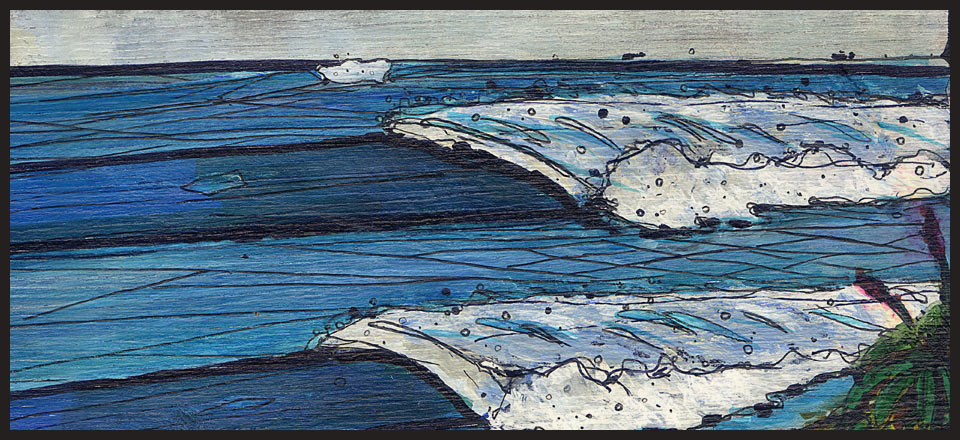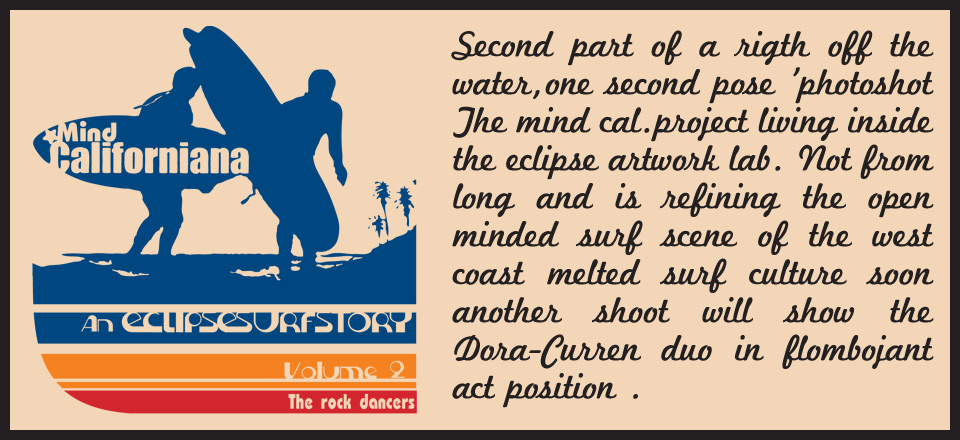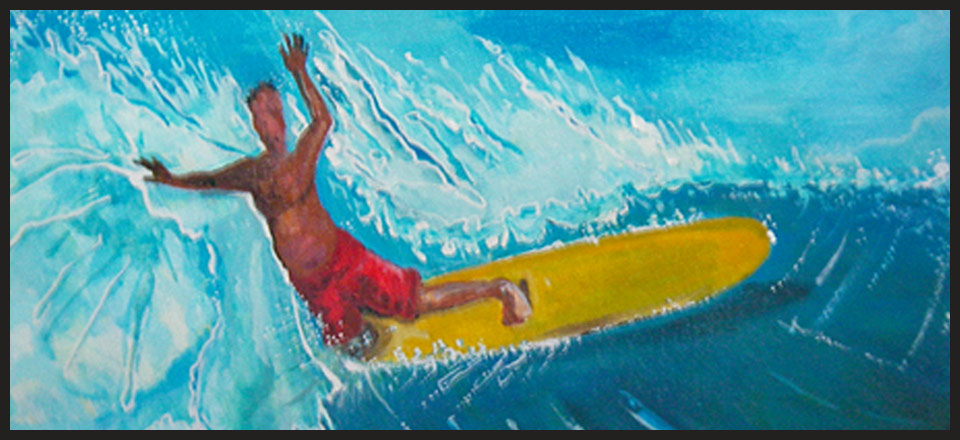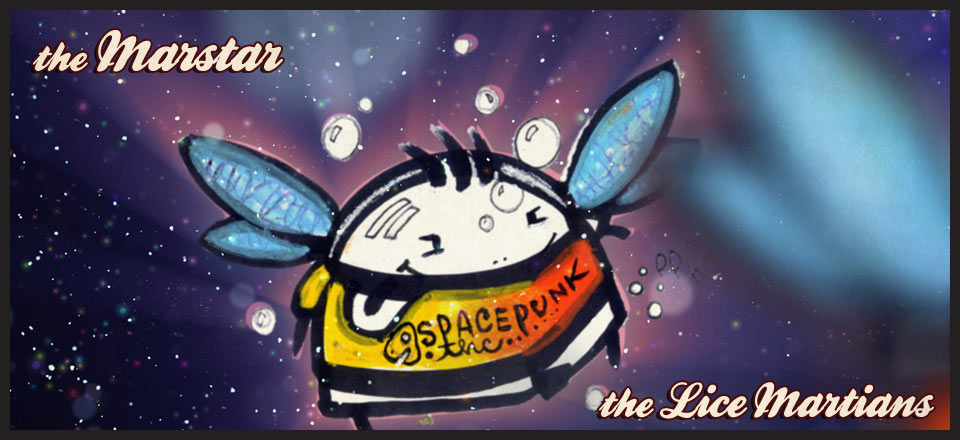 he mind californiana is dedicadet to the best surf scene antihero ever. An unsocial attitude compromise during his lifetime part of surfer respect showing up as in any every other case that people is always afraid about a talented mind.
Skecth & Logo
the Rock Dancers
(2008 period)
I was smoking Magic cigarettes with an European flamboujant attitude… Sitting on a wood bench right in front of Reef splitting some perfect sucking 4 to 6 feets rumbling little tubes… Thinking of how to fix this scene inside of me for the rest of my life. To guys come out of the water walking like dancers on the inside shallow water all the way tho rocks and shells!… I start to draw..my mind Californiana.
Second part of a "right off the water" one second pose 'photoshot. The mind cal. project living inside the eclipse artwork lab. Not from long and is refining the open minded surf scene of the west coast melted surf culture soon another shoot will show the Dora-Curren duo in flombojant act position .
"… If are driving pointing north and you are such a lucky person to have a surf'n'soul trip along the P.C.H, take your time, drive slow fine a good radio station, don't be hurry or wild for the summer rush hours… Enjoy the momentum, the sunset, the Lines! That's the core, where every form of surf style and culture started… That's real me. That's California.
..notes form a trip.. Gaba
Limeted edition artdesign cool… dummies!.
Big Sur compilation
(2004 period)
"..the Big sur in California central coast is one of the most amazing place on heart… l love it so much that l spent 8 hours to drove a distance that need at least just two of it!.. Fueled by tons of stories around it l softly glides on its carvin' panoramic route, hides in rapids stop for smoking and drink beers…
I had this country-folk-intrumental comp… dedicated to my best friend Jack Kerouac.. it was stucked in the car stereo machine and l ended up to listen at it for something lire seven days straigth…"
Paints
West yellow road
(2010 period)
"..When l start drowing a subject the realistic raffiguration isn't my priority at all. I don't usually tray to copy any photos or other stamps … I prefear to hang on my memory, twisted and confused by visions, deep dreams, and perpetual doped immagination… l love to hang with the moods crossing spiritual hopes, traslating sounds, musical-spiral- looping and trips. Flash it and mix all on canvas or any other kind of supporting surface… I love to paint places that are living in my own dreams…
Or whatever!
cardiff by the sea
(2009 period)
Fishbone bay
(2006 period)
" Fishbone bay … is part of a trilogy of dreams, where in each bay represented are a mixed of point breaks, Coastlines and outdoors, generally made ​​from three different scenarios, reassembled. The 'Original, acrylic and uniposca on canvas , now lives in Spain.
TO BE CONTINUED